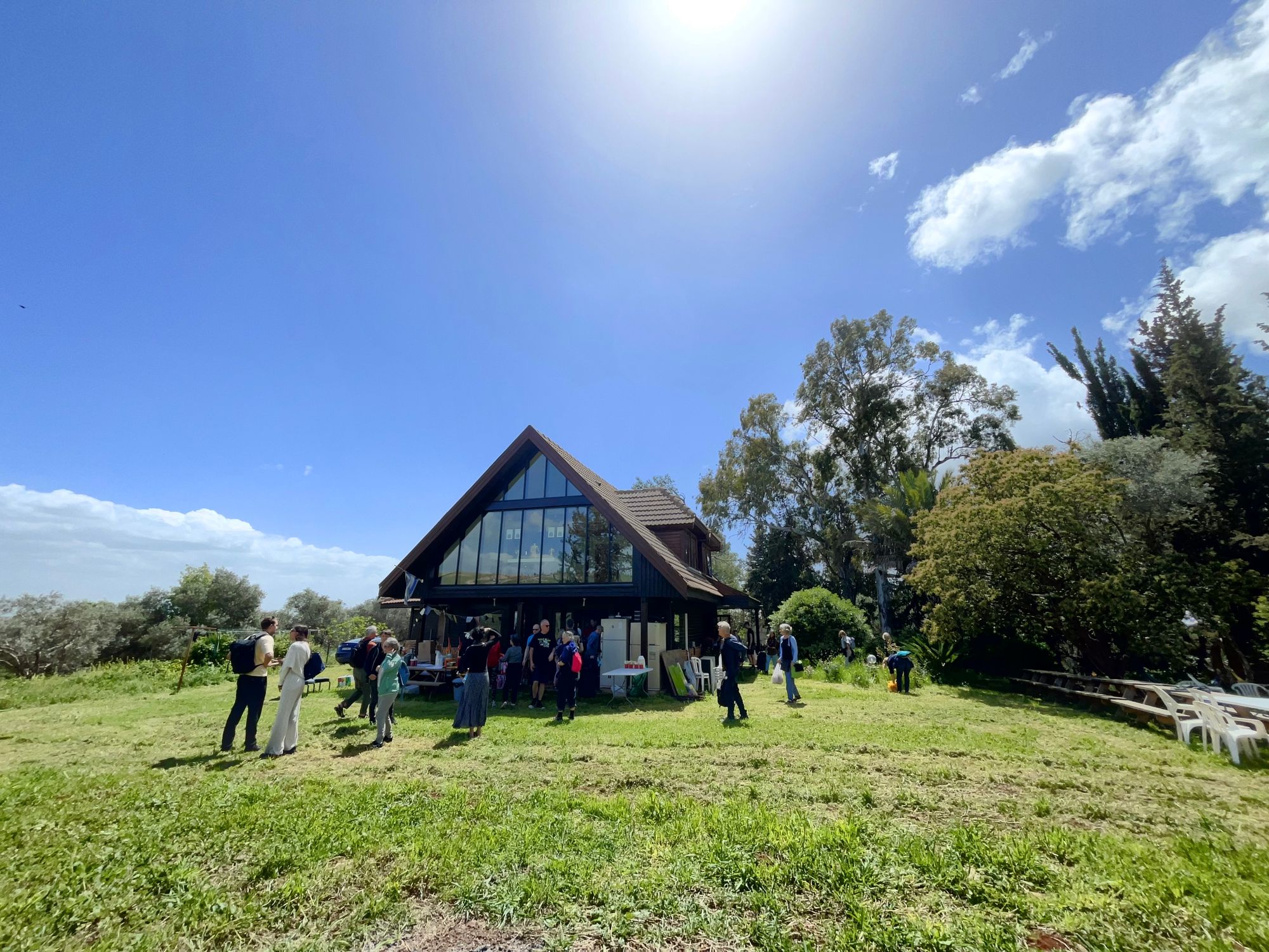 The Retreat Place in Metula is a real Jewel. Sitting on the Tip of the "Finger of Galilee" it is surrounded by the Lebanon on three sides. Very green and beautyful Landscape with Waterfalls, Hills and a rich Nature. The House is very unusual for Isreal. Most Israelian Houses are made of Stones or Concrete. This one is a kind of Swiss wooden House and the new Glass Front in the Gompa is really stunning. Our Travel group had a very good Time until it turned in a very interesting experience with all this Tension on the Temple Mount in Jerusalem and all those Demonstration and political turmoil in Israel it became very Interesting as there where Rockets fired from the Gaza strip and for the first time since 2006 also from the Lebanon to the West of Galilee. The Israelis gave us a Safety Instruction and showed us the two Shelter in the House but they were really relaxed. If there would be Rockets going to East Galilee, we would probably see them flying above our heads so near at the lebanese Border. Also we heard and saw short after arriving a falsly triggered Detonation by the Iron Dome over Metula, this was impressive and a bit scary but one felt also somehow safe, seeing how good the Israelis are in protecting their People.
But in the evening on the second Day there were some Mortar Shell detonations literaly out of the blue, with no warning or red alert beforehand and really close. I spent my first time with a lot of People in a Shelter and also the Israelis were a bit concerned, mainly because the attack from Lebanon was a new Situation and it was unclear how much the Hizbollah was involved in this attack. As many of us slept in the Gompa or in Tents in the garden, leaving Metula premature was a pretty good Idea at this point. In the Night i heard some near Machinegun Fire and also the distant Explosions of the Israelian Counterattack in Tyre 150km away.  
So we had the "full" Israel experience this Time.